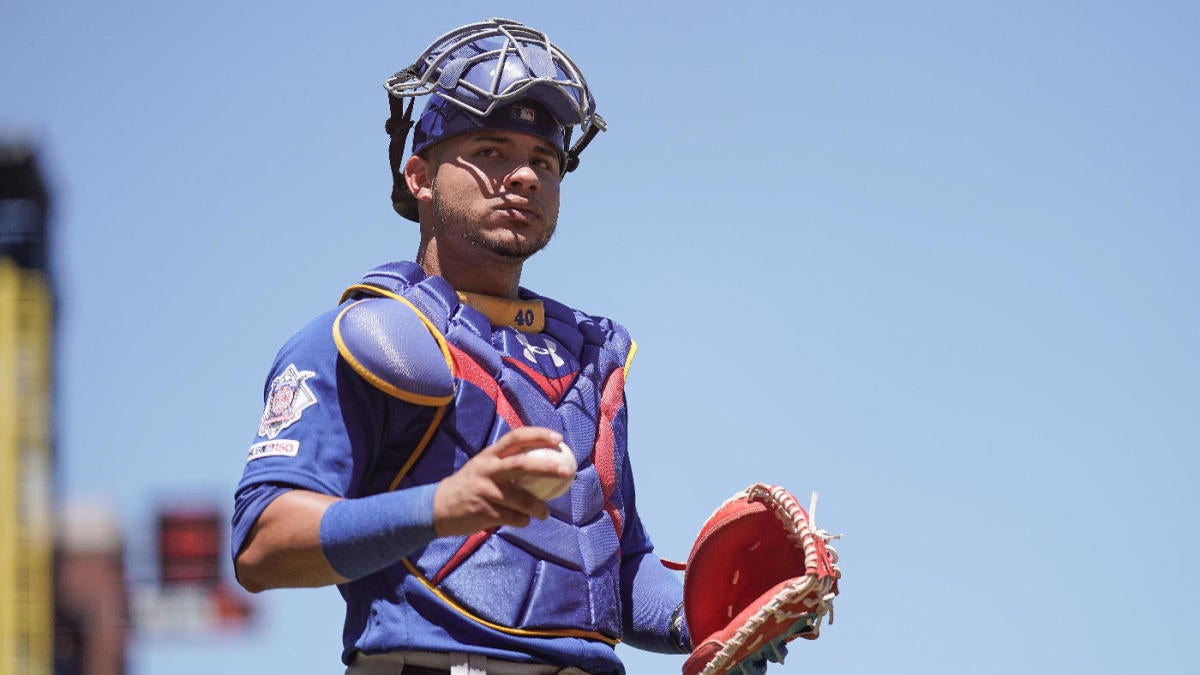 The Chicago Cubs have already had a busy offseason. They named David Ross their new manager and overhauled their coaching staff to start the post-Joe Maddon era. There are also rumblings the team could move a cornerstone player, possibly even Kris Bryant, to clear payroll and shake up a roster that maybe has gotten a little stale the last few years.
Among the other cornerstone Cubs who could be moved: Willson Contreras. Earlier this week it was reported other clubs expect the Cubbies to make their catcher available in a trade. Presumably, the idea would be to trade Contreras for multiple young players, then sign a free agent catcher (Jason Castro? Travis d'Arnaud? Yasmani Grandal?) to replace him.
Contreras, 27, is projected to make $4.5 million through arbitration next season, and he will remain under team control through 2022. Three years of control of a good young catcher is incredibly valuable and should fetch a significant trade package. It's a hard position to fill and Contreras is among the most productive backstops in the game. The 2017-19 catcher WAR leaderboard:
J.T. Realmuto: 12.5 WAR
Willson Contreras: 9.8 WAR
Gary Sanchez: 8.3 WAR
Yasmani Grandal: 8.0 WAR
Robinson Chirinos: 7.9 WAR
Will the Cubs actually trade Contreras? Who knows. I suppose it depends on the offers and what Chicago plans to do behind the plate going forward. If they're going to trade him simply to shake up the roster, well, that seems like a bad idea. I trust Theo Epstein & Co. would have a method to their madness should they actually trade Contreras.
Which teams could most use Contreras? Most of them, really. Few teams have a comparable (or better) catcher on their roster. The guess here is the other 29 teams will all check in on Contreras this offseason only because he's really good and quality catchers are hard to find. They'll check out of due diligence at the very least.
So, with that in mind, let's rank all 30 MLB teams based on how much they could use Contreras and how likely they are to pursue him this winter. Needing him and pursuing him don't always go together.
Willson Contreras landing spots