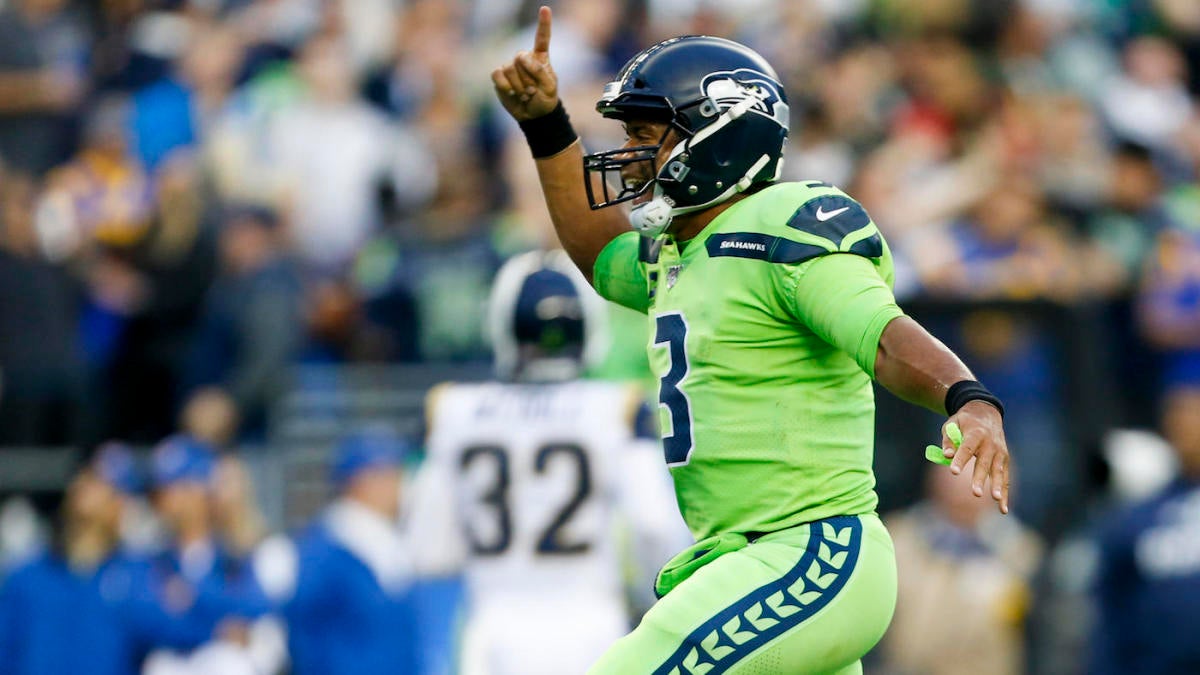 It's only been five weeks, but already a great divide has emerged. The divide isn't between great teams and bad teams — although a divide does, in fact, exist between the league's frontrunners and bottom dwellers — but between the NFL's top quarterbacks in the thick of the way-too-early MVP conversation and, well, every other quarterback in football. What's notable is that there are only three quarterbacks in that top group, leaving the other 29 to jockey for position under their own separate subhead.
Patrick Mahomes, Russell Wilson, and Deshaun Watson are in a class of their own. They're playing quarterback at a level that none of the 29 other starting quarterbacks around the league have touched so far this season. At this point, they're the three MVP frontrunners along with Panthers running back Christian McCaffrey. That's not a problem in and of itself, but the effect is that it makes power ranking quarterbacks very difficult. Because after those first three quarterbacks, the rest of the bunch is packed so tightly together that it can be difficult to sort through the rubble.
Will Brinson, Brady Quinn and John Breech react to news of Sam Darnold's return on today's edition of the Pick Six Podcast. Listen below and be sure to subscribe:
On that note, welcome to our first edition of NFL quarterback power rankings, something we'll be continuing on a weekly basis here at CBS Sports. Below, you'll find our quarterback power rankings heading into Week 6. But first, a few notes on the criteria:
One quarterback per team. Whichever quarterback started in Week 5 will be the quarterback selected. So you'll find Luke Falk listed for the Jets, not Sam Darnold, who is expected back this weekend. Next week, you'll find Darnold, not Falk.
Recent success matters more than past success. These are power rankings. That's why you won't see Tom Brady, the greatest quarterback of all time, at No. 1. We're valuing performances this season more than performances in previous seasons. We're valuing performances last week more than performances four weeks ago. As a result, don't be surprised if the rankings fluctuate in a major way each week.
But reputation and history do matter, because they're tools we're using to predict future success. For example, Rivers hasn't played like the 12th best quarterback this season, but his Hall of Fame resume leads me to believe his best football is in front of him, so he received a bit of a boost.
There's more to the rankings than wins and losses. Wins are not a quarterback stat. While we're definitely taking into account wins and losses, it's not the only thing that matters. You'll see a ton of other stats listed — like DYAR, DVOA, and QBR. For an explainer on those stats, click right here. Yes, the eye test matters too.
That's it. Onto the rankings.