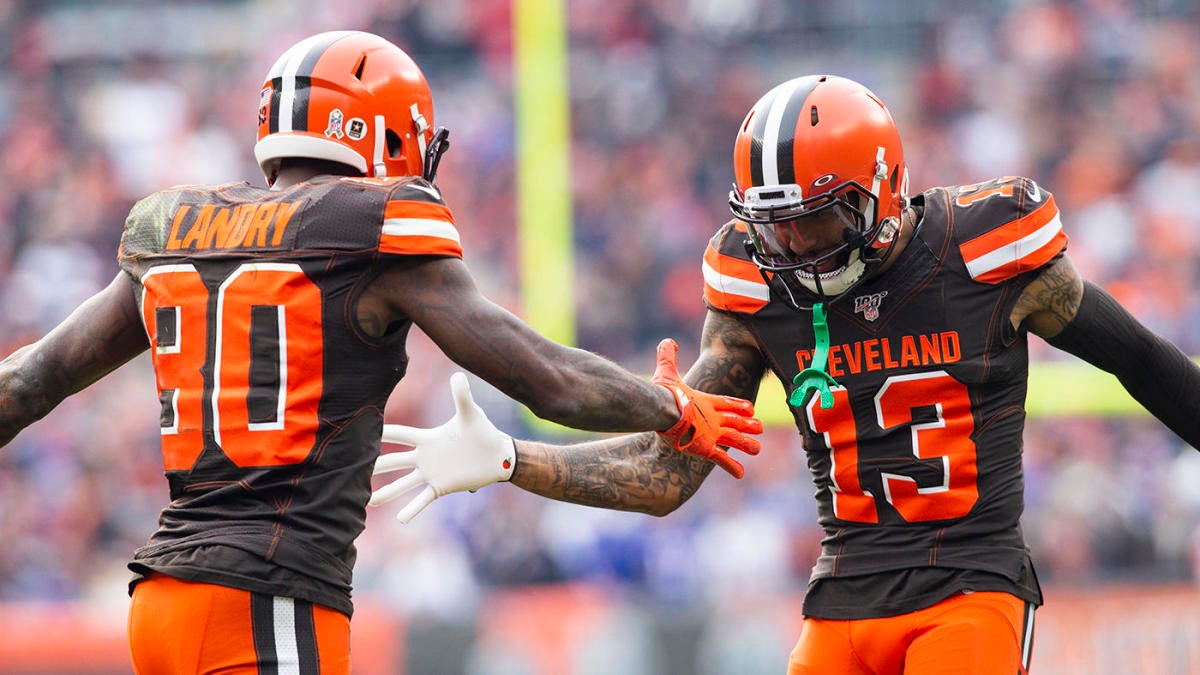 As we approach the holidays and time gets a little thinner, we'll be doing something a bit different with Stealing Signals. Through the remainder of the season, I'll be replacing the main portion of each game's writeup with quicker-hitting bullet points of trends and other notes.
The snaps, key stat, signal and noise will remain. For those of you diligently reading each week, this will hopefully be a bit easier to consume as we approach the home stretch and the bye weeks end. For those of you just skimming, this should be easier for you, too!
Also, keep an eye out after the season, when I'll be recapping the trends in a seasonal wrap for each team in January. I'll be striving to give you Dynasty players plenty to consider for the offseason and provide a reference point for next summer when Redraft season ramps back up. Hope you enjoy the new format!
Data is typically courtesy of Pro Football Reference, RotoViz, the RotoGrinders Premium Usage App, airyards.com or PFF. Always feel free to hit me up on Twitter @YardsPerGretch with any questions about anything I covered or to ask my thoughts on something I glossed over. That is some of my favorite feedback, because sometimes it's something I've missed.
Here are some important statistical acronyms to know for Stealing Signals:
Green Zone – Inside the opponent's 10-yard line.
HVT – High-Value Touches: for running backs, all receptions and all touches inside the 10 yard line.
TRAP – Trivial Rush Attempt Percentage: for running backs, the percentage of all touches that are not high-value touches.
WOPR – Weighted Opportunity Rating: a metric created by Josh Hermsmeyer, it balances team share of targets and team share of air yards. Because a player's WOPR is a share of his team's overall opportunity, it's important to consider team volume as additional context.
RACR – Receiver Air Conversion Ratio: also created by Hermsmeyer, RACR is calculated as total receiving yards divided by total air yards. Similar to yards per reception or yards per target, but per air yard instead.
Week 12
Snap notes: Will Fuller: 90% (return from hamstring injury), Kenny Stills: 63% (-22 vs. four-game low when Fuller was hurt), Jonathan Williams: 67% (+23 vs. Week 11 season high), Nyheim Hines: 33% (+4 vs. season average), Jordan Wilkins: 1% (-12 vs. season average), Zach Pascal: 88% (lowest since Week 7), Marcus Johnson: 63% (lowest since Week 10 season debut), T.Y. Hilton: 37% (-46 vs. season average)
Key stat: Will Fuller — 90% snap share, 11 targets, 164 air yards
Will Fuller was fantastic in his return, going 7-140 on 11 targets and 164 air yards to easily lead the game in receiving opportunity. DeAndre Hopkins' 6-94-2 came on great volume as well — eight targets and 114 air yards — and both Texans receivers made multiple electric plays as the passing game was very concentrated bet